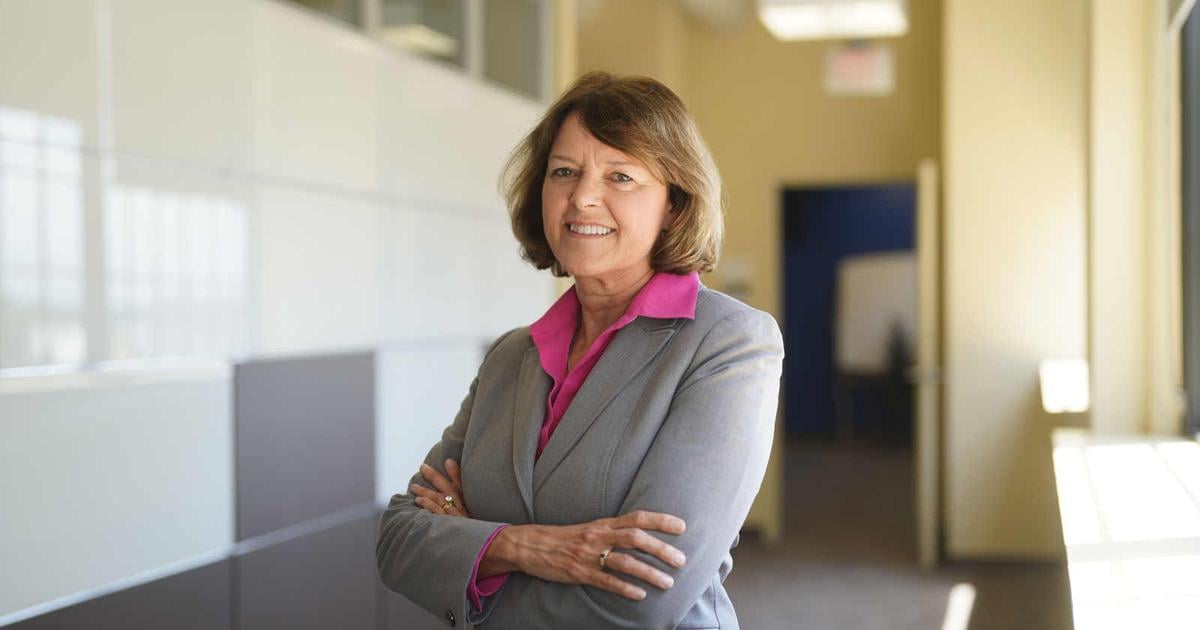 Buffalo-based Diadem Capital will receive $115,000 in pre-seed investment to help in the growth of the fintech platform.
The investment by Launch NY is part of a larger pre-seed funding round for Diadem Capital and is the first investment being made by the organization's new for-profit Seed Fund II.
Diadem Capital, which is run by two veterans of Wall Street, plans to use the money to continue building out its platform, launch a marketing effort and hire a support specialist. Diadem has had more than 1,200 companies seek out its services in the past 21 months.
"Diadem Capital is the connective tissue between talented founders and investors looking for great deals, creating opportunities for deals that wouldn't otherwise exist," Diadem's CEO Stephanie Rieben said in a statement. "We're using our experience in fintech and the capital markets to act as a trusted extension of the deal-sourcing teams at venture capital, corporate venture, family office, private equity, venture debt and non-dilutive firms."
Rieben and Joe Hammill started the company in 2022 to help bring the trading floor to the startup fundraising marketplace. The company helps startup founders present their deals to investors. If the deal doesn't get funded, Diadem doesn't earn any fees.
Rieben spent a decade in investment banking at Citigroup, Goldman Sachs and Berenberg Bank, before moving to a venture-backed fintech funding platform, where she learned about the challenge of fundraising for private companies.
Hammill, a Buffalo native who serves as Diadem's COO, spent a decade on the trading floor at Citigroup before joining Rieben at their fintech startup. Hammill moved back to his hometown during the pandemic.
Diadem Capital has supported 17 deals raising $55 million from seed to Series B funding rounds in less than two years. More than 700 venture capital funds and over 100 lenders have used Diadem.
"Our automated solution streamlines the fundraising process for startup founders, with a proven track record of helping deals go from pitch to close," Hammill said. "That means they have more time and energy to actually run their company, focusing on the execution of their growth strategies."
Diadem Capital is on its way to closing a larger pre-seed round, with Launch NY – which backs startup companies in Western and Upstate New York – as the lead investor.
Launch NY's Seed Fund I raised $5.4 million from 73 accredited investors and backed 55 companies over the course of four years, before securing its first significant exit earlier this year with the sale of portfolio company Patient Pattern.
The Diadem Capital investment included $65,000 through Seed Fund II, and $50,000 from the original fund.
Since its inception in 2012, Launch NY has helped more than 1,500 companies and they have gone on to raise more than $1 billion and create more than 5,000 jobs.
"It's fitting that our first investment from Seed Fund II into a startup that helps young companies raise capital is completely aligned with our mission to bring funding to under resourced founders," said Marnie LaVigne, president and CEO of Launch NY.
#lee-rev-content { margin:0 -5px; } #lee-rev-content h3 { font-family: inherit!important; font-weight: 700!important; border-left: 8px solid var(–lee-blox-link-color); text-indent: 7px; font-size: 24px!important; line-height: 24px; } #lee-rev-content .rc-provider { font-family: inherit!important; } #lee-rev-content h4 { line-height: 24px!important; font-family: "serif-ds",Times,"Times New Roman",serif!important; margin-top: 10px!important; } @media (max-width: 991px) { #lee-rev-content h3 { font-size: 18px!important; line-height: 18px; } }
#pu-email-form-business-email-article { clear: both; background-color: #fff; color: #222; background-position: bottom; background-repeat: no-repeat; padding: 15px 0 20px; margin-bottom: 40px; border-top: 4px solid rgba(0,0,0,.8); border-bottom: 1px solid rgba(0,0,0,.2); display: none; } #pu-email-form-business-email-article, #pu-email-form-business-email-article p { font-family: -apple-system, BlinkMacSystemFont, "Segoe UI", Helvetica, Arial, sans-serif, "Apple Color Emoji", "Segoe UI Emoji", "Segoe UI Symbol"; } #pu-email-form-business-email-article h2 { font-size: 24px; margin: 15px 0 5px 0; font-family: "serif-ds", Times, "Times New Roman", serif; } #pu-email-form-business-email-article .lead { margin-bottom: 5px; } #pu-email-form-business-email-article .email-desc { font-size: 16px; line-height: 20px; margin-bottom: 5px; opacity: 0.7; } #pu-email-form-business-email-article form { padding: 10px 30px 5px 30px; } #pu-email-form-business-email-article .disclaimer { opacity: 0.5; margin-bottom: 0; line-height: 100%; } #pu-email-form-business-email-article .disclaimer a { color: #222; text-decoration: underline; } #pu-email-form-business-email-article .email-hammer { border-bottom: 3px solid #222; opacity: .5; display: inline-block; padding: 0 10px 5px 10px; margin-bottom: -5px; font-size: 16px; } @media (max-width: 991px) { #pu-email-form-business-email-article form { padding: 10px 0 5px 0; } } .grecaptcha-badge { visibility: hidden; }